A Five Day Continuum Depths Retreat
WHEN: Wednesday-Sunday, October 27-31, 2021
WHERE: Austin, TX at Wood Haven ATX
Due to COVID we are limiting enrollment to 8-10 participants. There will be ample opportunity to take the work outside.
COST: Early bird (paid in full by 9/15) – $575 • After 9/15 – $675
For scholarship rates: There are two scholarship spaces ($375) available for BIPOC. If you are interested in one of these scholarships please email Amber – restorativeresources@gmail.com 
You are also very welcome to email Amber if you do have financial hardship for any reason, to work out a payment strategy that is supportive.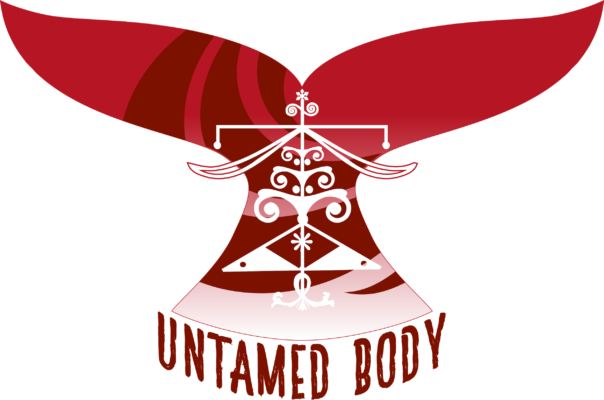 This depths retreat respects and honors Continuum's origins in Haiti's rich landscape of dance and ceremony. Our sound, breath and movement explorations will pay homage to sacred tradition. This retreat takes place during Fet Gede, The Feast of the Yams, in Northern Haiti.
In Haiti, the "Poto Mitan" (center space) is the potent place that fosters healing and transformation. The human Poto Mitan, our axis mundi, inhabits our spine and midline. The soothing, circular, undulating movements that Continuum invokes are those of creation – the rivering spine; the Serpent's Dream. The awakening of the sacred primordial restores our capacity for ease, fluidity, and liberated movement.
This depth retreat integrates Continuum with the fundamental elements of ceremonial tradition. Weaving together sounding, spirals of movement and wisdom from this sacred tradition, we will prepare for a drop into the silence and magic of an "all nighter": A time to dive into dreams, perceptual shifts and deep explorations of our inner landscape.
What is Continuum?
Continuum is a movement practice that increases wellbeing, creativity, adaptability and vitality. Continuum enables us to access our capacity for fluid, free, non-constrained movement, which enhances a sense of youthfulness and aliveness. Using breath, sound and invitations to move, we create a soundscape that promotes natural movement and unwinds patterns of tension and stress in the body. For more information, visit the Continuum Teachers Association website.
Who is this retreat for?
This retreat is appropriate for those with some Continuum experience as well as experienced, and those deeply immersed in the work. Those new to but curious about Continuum, who have extensive movement practice, can inquire directly with Amber: restorativeresources@gmail.com
About Amber
Amber is equally activist, artist and therapist. A human rights psychotherapist, dance/movement therapist and Continuum teacher, she has committed her love and energy to survivors of collective, relational and ancestral trauma for almost 25 years. She originated Continuurhythm®, which mixes Continuum, her own polyvagal informed dance/movement therapy framework, and her devotion as a Sevito in the Fran Gine tradition. She offers deep immersions into the body through the crossroads of science, spirit and movement. 25% of profits from this this depths retreat will be donated to her non profit's (Trauma Resources International) Ke'Ansamn ("Hearts Together") project in Haiti, her spiritual home.
Additional information
Daily meeting schedule:
WEDNESDAY 3:00 – 7:00 pm (with break)
THURSDAY & FRIDAY 10:00 am – 1:00 pm & 3:00 – 7:00 pm
SATURDAY 10:00 am – SUNDAY 10:00 am (in silence, *** all nighter)
Ends at 12:00 pm on SUNDAY
Schedule subject to change on site, per group process & movement.
Supplies:
Yoga or exercise mat(s)
1-3 blankets
A bolster or cushion(s)
Writing supplies – notebook, pen, pencils, colors (i.e colored pencils)
Water bottle
Comfortable clothes for movement and rest—layers!
Any sacred, familiar, comforting objects, crystals, talismans, etc—anything that wants to come with you
Optional:
Drawing paper, pastels, crayons, paints, clay
Any favorite fabrics/altar cloths
Essential oils
*** It's important to have enough padding to be comfortable in the all nighter.
If you have any questions please use the form below: